Welcome to Horsefeathers Restaurant & Sports Bar
Our landmark North Conway, New Hampshire restaurant has been serving up Sustenance, Merriment & Cheer since 1976. Our food is legendary, our service is warm, our style is definitely neighborhood. Mt. Washington Valley's most popular restaurant.
Whether stopping in for a quick drink, a business meeting or lunch with friends you're guaranteed to find Sustenance, Merriment & Cheer served up daily at Horsefeathers. Cheers!
Help Wanted – Click here For Details
Hours
Noon – 9pm
6 days a week
Closed Wednesdays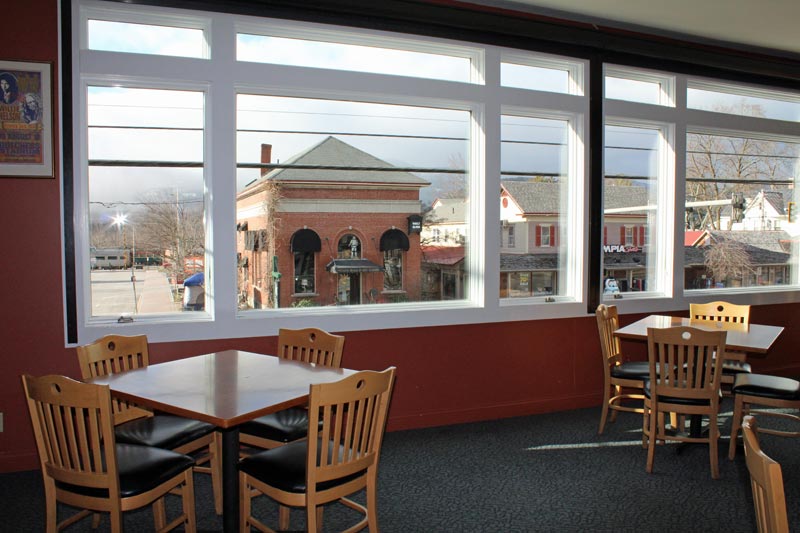 Savor The Food – Enjoy The View
Our "Windows On Main Street" dining area is on the second floor of the restaurant and when you arrive you'll know why we named it the way we did.