Horsefeathers Restaurant & Sports Bar
New Layer
Serving up Sustenance, Merriment & Cheer

Comfortable Neighborhood Eatery
Let the fun begin

Amazing Grazing
Our food is legendary, our style is definitely neighborhood
Welcome to Horsefeathers Restaurant & Sports Bar
Our landmark North Conway, New Hampshire restaurant has been serving up Sustenance, Merriment & Cheer since 1976. Our food is legendary, our service is warm, our style is definitely neighborhood. Mt. Washington Valley's most popular restaurant.
Whether stopping in for a quick drink, a business meeting or lunch with friends you're guaranteed to find Sustenance, Merriment & Cheer served up daily at Horsefeathers. Cheers!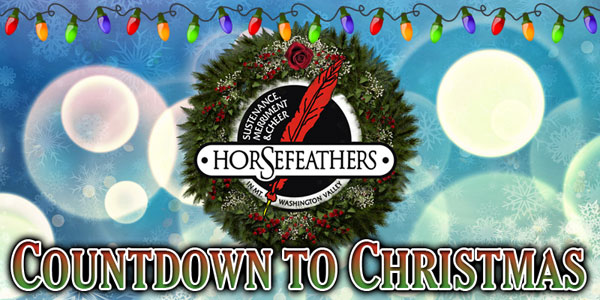 The official Countdown to Christmas starts at one minute after midnight November 27th and lasts for 28 days with great deals on Gift Cards.