Onion Soup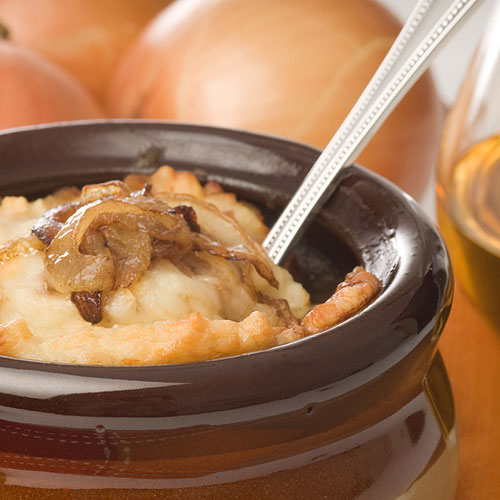 Ingredients:
1/3 cup salad oil
1/3 lb butter
7 lbs Spanish onions, chopped
2 tbs white pepper
1-2 bay leaves
1 qt chicken stock
4 tbs burgundy
Croutons
Provolone & Parmesan cheese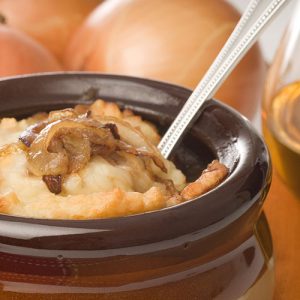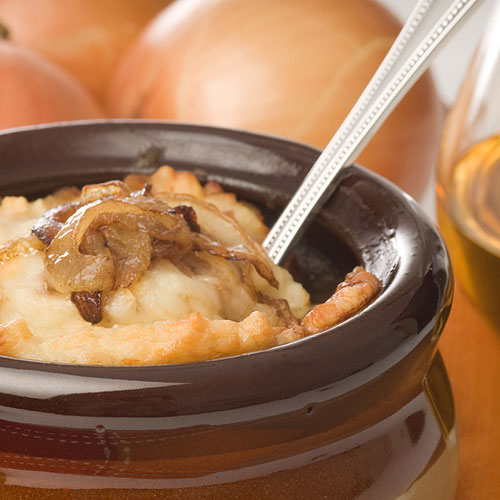 Instructions:
In one gallon stockpot, add oil, butter, onions, white pepper and bay leaves. Cover and simmer, stirring frequently. When onions are translucent add stocks and burgundy. Bring to boil, then reduce heat and simmer covered for 1 hour.
To serve: Fill crock with hot soup, top with croutons, provolone and parmesan. Place under heat until golden brown.