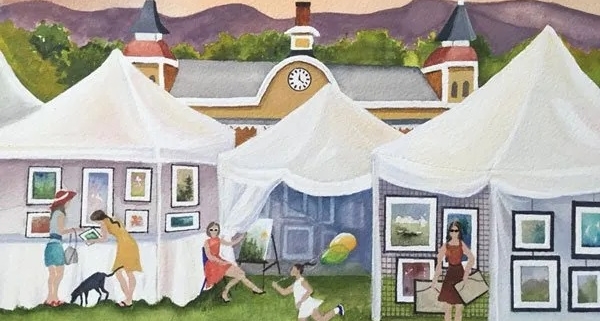 NORTH CONWAY NH – This two day art show is the signature event of the Mt. Washington Valley Arts Association. Fine artists and craftspeople are invited to sign up.
The art show traditionally attracts hundreds of visitors for the weekend who come to admire the talent of these artists and buy a treasure for their own. Approximately 60 artists and crafts people will be represented in all media, including watercolor, oil and acrylic painting, photography, sculpture, mixed media and more.
Everyone is welcome to browse through the displays and meet the artists themselves. It's a perfect opportunity to purchase original art. The event attracts local and regional artists. Judges will award cash prizes in several categories.
Saturday, August 6 & Sunday, August 7
Saturday:10 am to 5pm
Sunday: 10 am to 4pm
Schouler Park, North Conway Village, NH
https://www.horsefeathers.com/blog/wp-content/uploads/2022/07/artinthepark-2022-new.jpg
427
600
admin
https://www.horsefeathers.com/blog/wp-content/uploads/2020/07/Logo-250.png
admin
2022-07-19 15:16:13
2022-07-19 15:16:51
50th Annual Art in the Park – August 6 & 7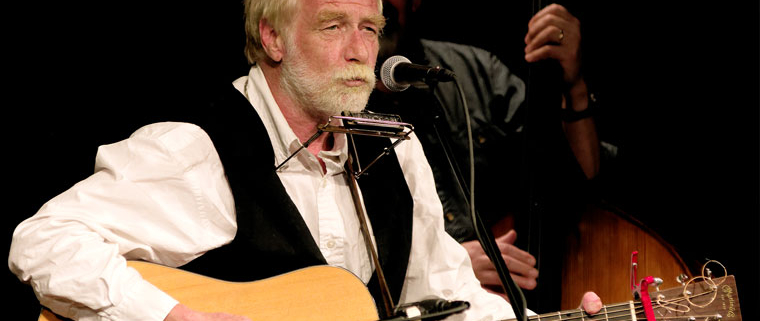 JACKSON NH – In a career spanning four decades, he has recorded 14 albums, had several hundred covers of his songs, including the American folk classic Garden Song [Inch by Inch, Row by Row] and performed in clubs, concert halls and festivals across the US, Canada and Europe. He has appeared on numerous broadcasts, including National Public Radio's A Prairie Home Companion. Known for his carefully written, poetic offerings, his body of work has provided material for an eclectic list of artists that includes Alison Krauss, Pete Seeger, Hal Ketchum, Emmylou Harris, John Denver and the Muppets.
David performs with his longtime bass player and good friend Mike Burd.
Tickets Here – Show Only
https://www.horsefeathers.com/blog/wp-content/uploads/2022/07/David-Mallett-16.jpg
425
760
admin
https://www.horsefeathers.com/blog/wp-content/uploads/2020/07/Logo-250.png
admin
2022-07-19 15:08:17
2022-07-19 15:08:17
Dave Mallett and Mike Burd – August 11th

NORTH CONWAY NH – Though his career began over a decade ago with genuine rock n' roll honky-tonk, Wainwright has broadened his artistic scope over the years to include music representing virtually every corner of the roots music world. His insatiable interest in music discovery, sheer love for entertaining and curiosity have led him all around the world, and the resulting perspective is a reflection of his passion for entertaining and creating progressive roots music in an effort to move the art-form forward. Composer, producer, vocalist, and award wining entertainer and piano player; Victor Wainwright is a raucous high-octane, dynamic performer and crowd pleaser with soul to spare.The name of Victor Wainwright's band – and the sleeve image of their albums – is also the most fitting of metaphors. In music folklore, the train might have associations with the freight-hopping bluesmen of yore, but with this restless boogie-woogie innovator stoking the furnace, Wainwright is a charging locomotive – surging forward, crashing through boundaries of genre, sweeping up fresh sounds and clattering headlong past the doubters.
As the man himself hollers in the ivory-pounding track, The Train: "If you wanna boogie get aboard the train/Get yourself a ticket or get out of the way…" At a sweet-spot in his career, where most established stars would rest on their laurels, Victor Wainwright & The Train instead rips up all that has gone before, pricking up ears in a sterile music industry and stretching the concept of roots in bold directions. Among his numerous accolades: Wainwright has won six total Blues Music Awards, charted #1 on the Top 10 in the U.S. Billboard and was Nominated for a 2019 GRAMMY.
https://www.horsefeathers.com/blog/wp-content/uploads/2022/07/wainwright1_orig.jpeg
734
1100
admin
https://www.horsefeathers.com/blog/wp-content/uploads/2020/07/Logo-250.png
admin
2022-07-19 15:01:55
2022-07-19 15:03:46
Arts Jubilee – Victor Wainwright & the Train – July 28