LOVELL ME – The monies donated by each business and/or individual will help to reimburse the volunteers of RSVP's Non-Emergency Medical Transportation & Meals on Wheels Delivery Driver Programs. These essential volunteers provide "no-cost" rides for the home bound elderly and disabled and/or bring nutritious food and friendly visits to seniors, veterans and people with disabilities. These events are CRUCIAL to continuing our essential programs throughout Carroll County.
Thank you for support!
https://www.horsefeathers.com/blog/wp-content/uploads/2022/09/golf2.jpg
500
910
admin
https://www.horsefeathers.com/blog/wp-content/uploads/2020/07/Logo-250.png
admin
2022-09-07 12:50:58
2022-09-07 12:56:29
2nd Annual Lake Kezar Charity Golf Tournament – Sept 21st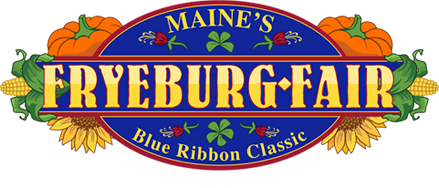 FRYEBURG ME – Fryeburg Fair, Maine's Blue Ribbon Classic, is Maine's largest agricultural fair second in New England in size only to Eastern States in Massachusetts. Today Fryeburg Fair sits on 185 acres and has over 100 buildings. The eight-day fair hosts over 3,000 animals including prize-winning draft horses, ponies, racing horses, oxen, dairy & beef cattle, sheep, goats, pigs, poultry, rabbits and much more. Maine's Blue Ribbon Classic is always during the first week in October. Fryeburg Fair has flourished since that first fair when William Walker of Lovell won $3 for the best acre of corn and William Spring of Brownfield earned $1 for the best seed wheat.
Fryeburg Fair attracts more than 225,000 people annually.
https://www.horsefeathers.com/blog/wp-content/uploads/2021/08/fair.png
188
439
admin
https://www.horsefeathers.com/blog/wp-content/uploads/2020/07/Logo-250.png
admin
2022-09-06 14:55:14
2022-09-07 13:07:00
Fryeburg Fair October 2 – 9

This premiere event is celebrating its 38th year. This event is a self-guided tour available to you throughout the day or evening hours at your leisure.
Our businesses hosting Pumpkin People work very hard at creating the displays for your enjoyment… this year we anticipate even more displays than usual with more than 50 displays. You see Pumpkin People doing just about anything and sometimes even the impossible. Please remember to vote for your favorite. There is a ballot on the back of every map. Maps are available at participating businesses and located in brochure racks throughout the area. Ballots can be dropped off at any of the participating businesses or at the Chamber offices. New Hampshire, and especially our area, offers some of the most beautiful and awe inspiring views and events… please remember we need your help to keep the incredibleness going. Remember to thank your front line employees and as things challenge us during times such as Covid days be mindful that the challenges fall upon us all. Working together to be able to offer events such as this is something we all need to strive for… levity and fun can wash away stress. We thank you for respecting our State's recommendations and or mandates that may be in place at the time of this event and or any of our events. If restrictions are tightened or loosened we shall be sure to keep this page up to date. Be well everyone and lets enjoy the little things which make us smile!
Maps and People Choice Award Ballots will be available by September 15, 2022. You can request them by calling the office at 978-580-0905, sending an email to [email protected] or picking one up at any of the participating businesses located throughout the Conway and Jackson, NH areas.
Check back often for updates. Thank you!
https://www.horsefeathers.com/blog/wp-content/uploads/2020/10/pumpkin.png
540
960
admin
https://www.horsefeathers.com/blog/wp-content/uploads/2020/07/Logo-250.png
admin
2022-09-06 08:21:34
2022-09-07 12:39:32
Return of the Pumpkin People – October 1-31