NORTH CONWAY NH – The 11th annual Cupcake Battle will take place on Sunday, Feb. 26, at the North Conway Community Center, 78 Norcross Circle in North Conway Village. Bakers will square off in three categories (professional, home, and under 16) with a winner selected in each division. This is a fundraising event for Mount Washington Valley Promotions. Bakers must supply a minimum of 220 mini cupcakes, all the same flavor, and set up a display table for the duration of the event.
Attendees purchase a $12 ticket, allowing them to sample one cupcake from each baker and vote for a favorite in each category. Doors will open to the public at 1 p.m. and the tasting will run until 3:30 p.m., followed by awards. The winner in the professional category receives a $350 cash award, while the top Home baker earns $150 and the under 16 winner $50.
For full details, contact Lisa DuFault at (603) 374-6241.
https://www.horsefeathers.com/blog/wp-content/uploads/2023/01/cupcakes.jpg
750
1000
admin
https://www.horsefeathers.com/blog/wp-content/uploads/2020/07/Logo-250.png
admin
2023-01-31 07:53:12
2023-01-31 07:53:49
11th Annual Cupcake Battle – February 26th

BROWNFIELD ME – Known largely as the singer/songwriter and violinist of the super group Devonsquare, Alana is an artist who's music can stand alone. When you talk of Maine talent, her name will be at the top of the list. She is a striking woman who has a force that is infectious. With a terrific back up band, Alana always brings it. We are so happy to have her here once again.
STONE MOUNTAIN ARTS CENTER
https://www.horsefeathers.com/blog/wp-content/uploads/2023/01/alana.jpg
594
960
admin
https://www.horsefeathers.com/blog/wp-content/uploads/2020/07/Logo-250.png
admin
2023-01-31 07:36:37
2023-01-31 07:40:04
Alana MacDonald Band – February 24th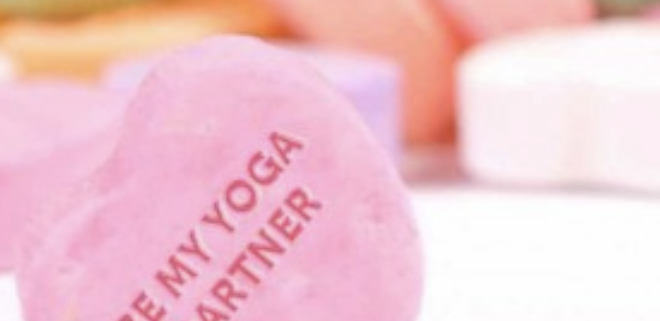 NORTH CONWAY NH – Join us for an evening celebrating connection, fun, & LOVE thru the practice of Partner Yoga! Together you will have the opportunity to move, stretch, & breathe with a loved one (friend, partner, sibling, child, etc.)as we bring joy & playfulness into our practice. Shared asanas allow us to deepen our connection with ourselves and others as we support each other in breath and movement. Learn how two people can support each other in poses in a way that will enhance your postures, build trust and communication, and foster creativity while exploring balance and maintaining proper body alignment. This fun & celebratory class is for All Levels. No experience necessary. Included w/ admission will be time to enjoy a cup of heart opening tea and delicious chocolates to enjoy at the studio or take home with you! Treat yourself and someone you love to this expansive & memorable occasion! This class is included in all 5 and 10 class pack & unlimited monthly memberships
COST: 2 for $25 or 1 for $15 (We will find you a partner or you might sign up to be partnered with someone who is a member)
Included with Unlimited Monthly membership and Class Packs
Wednesday, February 15, 2023
6:30 PM 8:00 PM
https://www.horsefeathers.com/blog/wp-content/uploads/2023/01/host-15635_Screenshot20230117at24612PM-16739847816851.png
520
660
admin
https://www.horsefeathers.com/blog/wp-content/uploads/2020/07/Logo-250.png
admin
2023-01-31 07:26:36
2023-01-31 07:27:51
Partner Yoga w/Anjali Rose – February 15th