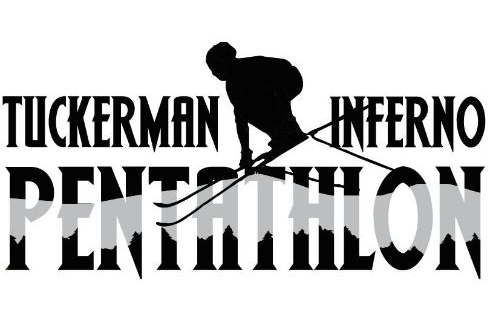 PINKHAM NOTCH, NH – The Tuckerman Inferno, an evolution of the original American Inferno ski races of the 1930s, consists of:
6-mile fat bike ride at Great Glen Trails
6-mile freestyle cross country ski at Great Glen Trails
5-mile backcountry snowshoe from Great Glen Trails to Pinkham Notch Visitor Center
3+-mile mountain run up the Tuckerman Trail to Mount Washington's Tuckerman Ravine
A ski/snowboard mountaineering race with a giant slalom component in and/or around Tuckerman Ravine.
Skiers and snowboarders will continue down the Sherburne ski trail to a finish at the AMC Pinkham Notch Visitor Center.
Up to 600 athletes will compete–solo, or in relay teams–for a one-thousand-dollar cash prize, plus various additional prizes, and a chance to become the next Tuckerman or Tuckerwoman champion.
https://www.horsefeathers.com/blog/wp-content/uploads/2021/03/Inferno.jpg
439
490
admin
https://www.horsefeathers.com/blog/wp-content/uploads/2020/07/Logo-250.png
admin
2022-02-17 08:09:36
2022-02-18 10:19:07
The Tuckerman Inferno – March 19th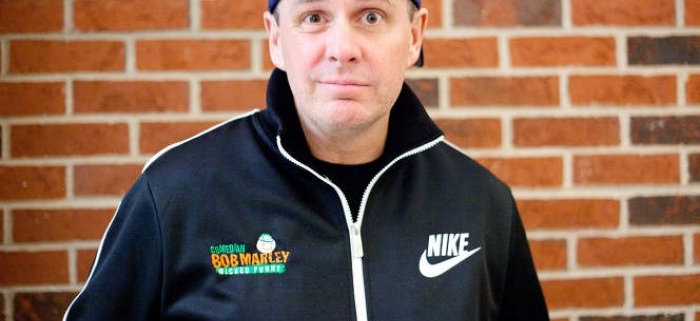 Bob is not just our Maine comedian, he is one of the funniest people in the current world of comedy. His viral videos have thrust him into further popularity as one of the hottest and most sought after comedians in the country. But we are lucky he will still come to us! You know'em, you love'm…more than 15 years as a stand-up comic, Maine's own Bob Marley has been featured in his own special on Comedy Central, and is one of the few comics to do the complete late night TV circuit: The Late Show with David Letterman, The Tonight Show with Jay Leno, Late Night with Conan O'Brien and The Late Late Show with Craig Ferguson and Craig Kilborn. But all those accolades aside, he is just one of us, and we can't get enough of him. And geesh don't we all need to laugh right now. Always a quick sell out!
Location: Stone Mountain Arts Center, Brownfield, ME
Date: February 17th
Buy Tickets
https://www.horsefeathers.com/blog/wp-content/uploads/2022/01/bobmarley.jpg
500
700
admin
https://www.horsefeathers.com/blog/wp-content/uploads/2020/07/Logo-250.png
admin
2022-01-31 10:00:53
2022-01-31 10:02:10
Comedian Bob Marley – February 17th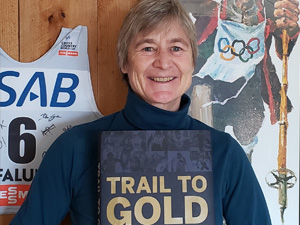 A talk and book signing with local Olympian Sue Wemyss
Fifty-three American women have participated in cross-country skiing in the Winter Olympics between 1972 and 2018. In 2018, Jessie Diggins and Kikkan Randall won Olympic gold in the Team Sprint in South Korea, the first Olympic medal for U.S. women's cross-country skiing. Five decades of women skiers stood up and cheered, celebrating this long sought-after achievement. Trail to Gold shares the collective journey of these women Olympians—with the skiers themselves telling the story.
Sue Wemyss is the Ski School Director at Great Glen Trails, and has been helping skiers improve their cross country skills since 1984, while still a member of the U.S. Ski Team. After taking up cross country skiing at Middlebury College, Sue raced internationally for four years, competing in the 1984 Olympics, the 1985 World Championships and the season-long World Cup series from 1983 through 1986. Her first junior coaching position was in Sun Valley Idaho in 1987. Since then she has ski instructed and coached skiers of all ages in Colorado, Maine and New Hampshire. Her junior coaching has included middle and high school ski teams. She is in her second decade leading Great Glen's youth ski program, the Great Glen Bill Koch League Club. She has taught skiing at Snow Mountain Ranch and Devil's Thumb in Colorado, Black Mountain in Maine and is in her 22nd year of instructing at Great Glen. She loves working with skiers of all abilities, from first-timers to the advanced and experienced racers. She has a particular soft spot for working with elementary aged skiers, with whom she can share her playfulness and love of the sport. She enjoys leading Great Glen's women's groups both on and off snow, and providing one-on-one attention in private lesson settings.
Date: February 25th 2022
Location: The Glen House Speaker Series (co-hosted by Great Glen Trails Outdoor Center) features three speakers from our local community and highlight topics of interest. All talks are hosted at the Glen House Hotel and are free and open to the public. Masks are recommended.
Time: 7:30pm
https://www.horsefeathers.com/blog/wp-content/uploads/2022/01/sue-wemyss.jpg
225
300
admin
https://www.horsefeathers.com/blog/wp-content/uploads/2020/07/Logo-250.png
admin
2022-01-31 09:36:38
2022-01-31 09:55:12
Trail to Gold: The Journey of 53 Women Skiers