Conway, NH – The Conway Area Humane Society invites you to join one of our biggest annual events to help animals in need.
Year after year, our mission remains the same – we strive to save as many animals as our budget will allow. This work is made possible with the help of our community members and the beloved fundraising events we host, such as Paddy O'Paws.
Sponsored by Granite State Contract Furnishings! Please help us make this event fun and successful by attending our first ever Paddy O'Paws Live Virtual Auction! Join us on March 25th at 7pm for a live auction and tales from our shelter, including a heartwarming story about Seraphina, the fire kitty.
Executive Director, Tim Westwig, and co-host Knute Ogren will keep you entertained while sharing the spotlight with guest speaker Thom Pollard! We invite you to an important evening of community-centered fun that you can attend right from your couch, cuddled up beside your furriest family members.
Bidding starts now! Sign up here: https://event.gives/paddyopaws
Local restaurants have partnered with CAHS and will offer take out dining options for the big night! Before the event begins, place an order to go with any of these establishments. CAHS will receive a portion of these proceeds. Bone Appetit!
https://www.horsefeathers.com/blog/wp-content/uploads/2021/03/paddy-paws.png
275
788
admin
https://www.horsefeathers.com/blog/wp-content/uploads/2020/07/Logo-250.png
admin
2021-03-12 08:18:40
2021-03-12 08:18:53
Paddy O'Paws Virtual Auction – March 25th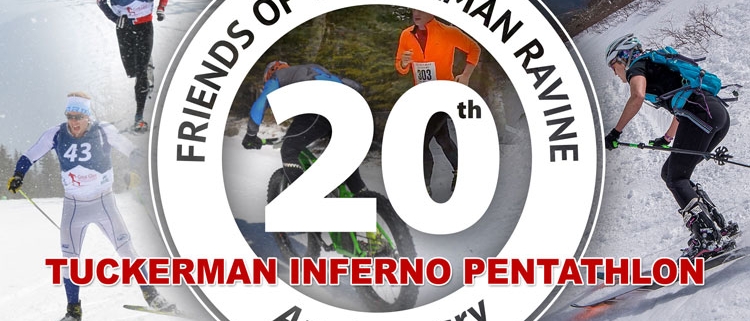 Pinkham Notch, New Hampshire – Friends of Tuckerman Ravine, a Conway, New Hampshire based non-profit organization, is celebrating the 20th running of the Tuckerman Inferno Pentathlon race presented by Burgeon Outdoor—to be held, after a one-year break, on March 20, 2021—with a reimagined format and course. The Tuckerman Inferno, an evolution of the original American Inferno ski races of the 1930s, will now consist of a 6-mile fat bike ride and a 6-mile freestyle cross country ski at Great Glen Trails; a 5-mile snowshoe from Great Glen Trails across Connie's Way backcountry ski trail; and a 3+-mile mountain run up the Tuckerman Trail to Mount Washington's Tuckerman Ravine. The final leg is a ski/snowboard mountaineering race with a giant slalom component in and/or around Tuckerman Ravine. Skiers and snowboarders will continue down the Sherburne ski trail to a finish at the AMC Pinkham Notch Visitor Center.
To mark the 2nd decennial, FOTR has reimagined the race as a celebration of the winter sports available on Mount Washington and the Presidential Range. The new format moves the event off of public roads and onto the eastern slopes of Mount Washington. Up to 600 athletes will compete–solo, or in relay teams–for a one-thousand-dollar cash prize, plus various additional prizes, and a chance to become the next Tuckerman or Tuckerwoman champion.
Two classes of racers will be available this year: solos and relay teams of 2, 3, 4 or 5 people. The solo registration fee is $200.00 and the team registration fee is $500.00. Online registration is available for 30 days at www.friendsoftuckermanravine.org. Registration is capped at 200 bib numbers and opens February 20th, 2021.
Race registration and bib pick-up will begin at Ragged Mountain Equipment, in Intervale, on Friday, March 19, 2021, from 4:00 – 8:00 p.m..  Ledge Brewing Company, also in Intervale, NH, is hosting the outdoor awards gathering, carefully following COVID-19 protocols, starting at 3:00 p.m., Saturday, March 20, 2021.
FOTR is following the Governor's Economic Reopening Task Force COVID-19 Reopening Guidance for Road Races. Spectators are welcome at any and all transition points and are asked to follow physical distancing guidance and remain spaced 6 feet or more apart, not approach racing participants, and avoid physical contact with participants (i.e. no high-fives). Maps will be available on Friday evening and on the website.
https://www.horsefeathers.com/blog/wp-content/uploads/2021/03/tuckerman-1.jpg
422
750
admin
https://www.horsefeathers.com/blog/wp-content/uploads/2020/07/Logo-250.png
admin
2021-03-12 08:09:36
2021-03-12 08:10:44
The Tuckerman Inferno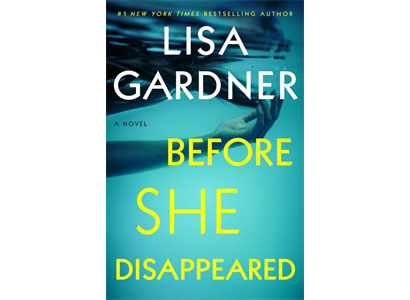 NORTH CONWAY NH – It's that time of year again! Lisa Gardner has a new book out, and this year, we're bringing the event to you! The event will be virtual and in partnership with WMWV.
Listen to the live hometown launch event on 93.5 WMWV (or at wmwv.com) or watch the live video stream on Facebook.
White Birch Books will be the only bookstore to have signed and personalized copies of the book! Order through the link below for personalized copies!
From #1 New York Times bestselling author Lisa Gardner, a propulsive thriller featuring an ordinary woman who will stop at nothing to find the missing people that the rest of the world has forgotten…
Frankie Elkin is an average middle-aged woman, a recovering alcoholic with more regrets than belongings. But she spends her life doing what no one else will–searching for missing people the world has stopped looking for. When the police have given up, when the public no longer remembers, when the media has never paid attention, Frankie starts looking.
A new case brings her to Mattapan, a Boston neighborhood with a rough reputation. She is searching for Angelique Badeau, a Haitian teenager who vanished from her high school months earlier. Resistance from the Boston PD and the victim's wary family tells Frankie she's on her own–and she soon learns she's asking questions someone doesn't want answered. But Frankie will stop at nothing to discover the truth, even if it means the next person to go missing could be her.
https://www.horsefeathers.com/blog/wp-content/uploads/2021/01/lisa-g-1.jpg
300
410
admin
https://www.horsefeathers.com/blog/wp-content/uploads/2020/07/Logo-250.png
admin
2021-01-15 13:38:28
2021-01-15 13:44:29
Lisa Gardner Book Launch – January 18th