The Tuckerman Inferno – March 19th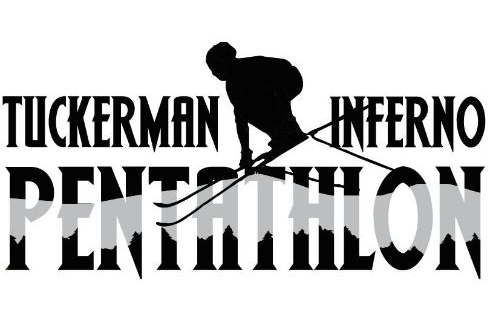 PINKHAM NOTCH, NH – The Tuckerman Inferno, an evolution of the original American Inferno ski races of the 1930s, consists of:
6-mile fat bike ride at Great Glen Trails
6-mile freestyle cross country ski at Great Glen Trails
5-mile backcountry snowshoe from Great Glen Trails to Pinkham Notch Visitor Center
3+-mile mountain run up the Tuckerman Trail to Mount Washington's Tuckerman Ravine
A ski/snowboard mountaineering race with a giant slalom component in and/or around Tuckerman Ravine.
Skiers and snowboarders will continue down the Sherburne ski trail to a finish at the AMC Pinkham Notch Visitor Center.
Up to 600 athletes will compete–solo, or in relay teams–for a one-thousand-dollar cash prize, plus various additional prizes, and a chance to become the next Tuckerman or Tuckerwoman champion.
Two classes of racers:
Solos: Registration Fee – $200
Relay Teams of 2, 3, 4, or 5 people: Registration Fee – $500.00.
Online registration is available for 30 days at www.friendsoftuckermanravine.org. Registration is open now and capped at 200 bib numbers.
Race registration and bib pick-up will begin at Ledge Brewing, in Intervale, on Friday, March 19, 2021, from 4:00 – 8:00 p.m.
The Race Starts at 8 am on Saturday, March 19th at Great Glen Trails
Ledge Brewing Company is also hosting the awards gathering, carefully following COVID-19 protocols, starting at 3:00 p.m., Saturday, March 20, 2021.
https://www.horsefeathers.com/blog/wp-content/uploads/2021/03/Inferno.jpg
439
490
admin
https://www.horsefeathers.com/blog/wp-content/uploads/2020/07/Logo-250.png
admin
2022-02-17 08:09:36
2022-02-18 10:19:07
The Tuckerman Inferno – March 19th