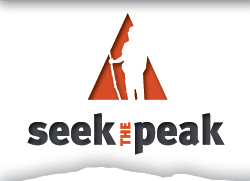 PINKHAM NOTCH NH – Seek the Peak is a hike-a-thon fundraiser to benefit the nonprofit Mount Washington Observatory. Now in its fourteenth year, Seek the Peak is a great way to get out and experience the White Mountains while helping a great cause.
Where?? Base of the Mt. Washington Auto Road
Pinkham Notch, New Hampshire
The event features a Friday night kick-off party, fantastic goodie bags, awesome t-shirts, a rockin' after party, thousands of dollars in prizes, and of course, all the beauty and excitement of Mount Washington.
Here's how it works: you register, raise a minimum of $200, then join us in July for a great day on Mount Washington.
You may fundraise:
Online: The easiest way to collect support is through your personal fundraising page on SeekthePeak.org. This editable page is automatically created for your when you register, so all you have to do is email the link to your friends and family, who donate to your hike using a credit or debit card.
Offline: You may also fundraise the old fashioned way by collecting cash or checks and mailing them in to the Observatory.
Through sponsorship: The third way to garnish support for Seek the Peak is to ask businesses in your area to join the event as a sponsor. There are several sponsorship levels available with a number of great benefits. Check out the sponsorship page or call (800) 706-0432, ext. 231 for more information.
– See more at: http://www.seekthepeak.org
The Mt. Washington Auto Road hosts the after party and expo at the base starting at 2pm. Expo is free tickets are required for the after party here.
Seek the Peak 15 After Party – Join us "under the big top" for the culminating event of Seek the Peak!
Enjoy vendor booths, live music, a cash bar, and our famous all-you-can-eat feast by New Hampshire's Hart's Turkey Farm. All Seek the Peak hikers, friends, families, and members of the general public are invited to attend.
Seek the Peak participants who meet the $200 fundraising minimum automatically receive free admission! All others may purchase a ticket for $25.
2:00 PM: Outdoor expo opens (free; no ticket required)
4:00 PM: After party kicks off with live music and cash bar
5:00 PM: Famous all-you-can-eat dinner buffet
6:00 PM: Awards ceremony for top fundraisers
https://www.horsefeathers.com/blog/wp-content/uploads/2020/07/Logo-250.png
0
0
admin
https://www.horsefeathers.com/blog/wp-content/uploads/2020/07/Logo-250.png
admin
2015-06-10 09:42:58
2015-06-10 09:45:08
Seek the Peak – The Nation's premier hiking event! July 18, 2015
NORTH CONWAY NH –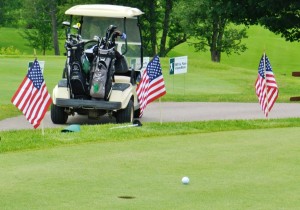 The 2015 Jen's Friends Golf Scramble is bigger and better than ever!
Choose from 18 holes at either North Conway County Club or Hale's Location Golf Course.
Want to play?  Print, fill out and mail this entry form.
Want to sponsor?  Click here.
See photos from the tournament:  Photo Album
https://www.horsefeathers.com/blog/wp-content/uploads/2020/07/Logo-250.png
0
0
admin
https://www.horsefeathers.com/blog/wp-content/uploads/2020/07/Logo-250.png
admin
2015-05-15 11:27:02
2015-05-15 11:27:02
Jen's Friends Annual Golf Scramble | June 12th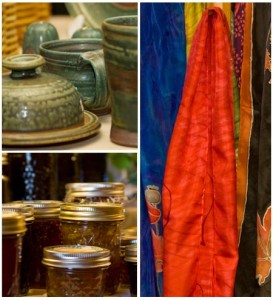 BROWNFIELD ME – An all day festival to celebrate Moms with great gift ideas, music, and sustinence at Stone Mountain Arts in Brownfield, Maine! Two giant rooms of local crafters and artisans presenting their wares..lots of great gift options. Come shop for Mom, or let her pick out her own gift!!!
Acoustic music from The Erica Brown Band at our Mom's Musical Kiosk …and the band will take time to say hello and sell and sign cds! * The SMAC kitchen will be serving lots of great edibles and the bar will have some special libations for the holiday.
Time: 10:00 am to 3:00 pm Admission price – $ 3.00..(kids under 10 for free) – Click to order tickets online.
Vendors: If you are interested in becoming a vendor for this fair, please email Jen Kovach at [email protected] for an application. Vendors are chosen by jury and the space fee is $100.00
With live Music from The Erica Brown Band.
https://www.horsefeathers.com/blog/wp-content/uploads/2020/07/Logo-250.png
0
0
admin
https://www.horsefeathers.com/blog/wp-content/uploads/2020/07/Logo-250.png
admin
2015-04-25 07:44:00
2015-04-25 07:44:23
Mother of a Craft Fair and Festival – Stone Mt. Arts – Sunday May 10th