Curried Crab & Asparagus Bisque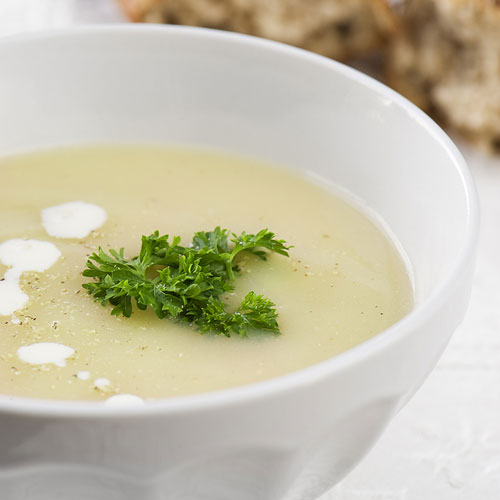 Ingredients:
1.5 qts half and half
1.5 qts milk
3/4 lbs 60-40 or butter
1 medium onion, diced fine
1.5 lbs crabmeat
1.5 lbs asparagus, cut into bite size pieces
1 tbl curry powder
1 lb flour
2 oz dry sherry
1 tbl seafood base, dissolved in 1/4 cup of boiling water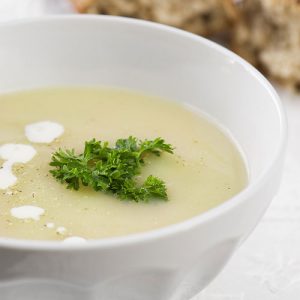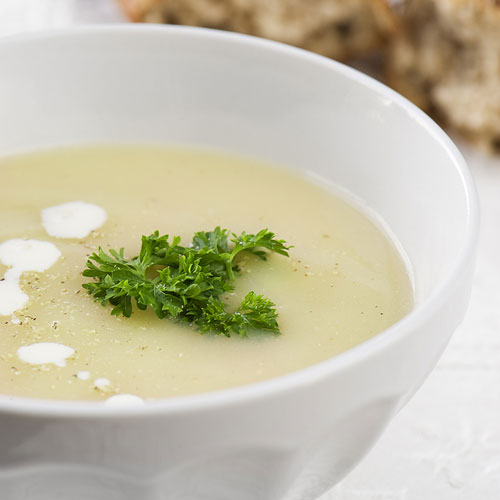 Cooking Time:
Prep Time: 20

Cook Time: 30
Instructions:
Melt 60-40 or butter in heavy bottomed stockpot. Add onions and saute until transparent. Add the curry powder and crabmeat. Cook until crabmeat is hot. Add the flour and mix well. Cook gently for 10 minutes. Bring water to a boil. Cook asparagus until tender and drain. Heat the half and half and milk serperately, making sure it is as hot as the roux. Add to the crabmeat and roux and mix well. Add salt and pepper to taste. Add sherry, seafood stock and cooked asparagus.
Makes 1 gallon